WHAT OUR CLIENTS ARE SAYING ABOUT US
"I am very pleased with the much softer water we now have at our Laikipia property post the installation of the Carefree system by Ernest, a major improvement!" ~
"Following on the Care free Conditioner purchased in October 2016, I would like to report that I have noticed a number improvements in water quality on my Bisil Farm borehole water as listed below.
Drip irrigations lines are no longer clogging on my irrigation system saving time on what used to be a laborious task unblocking drip buttons on my two acre citrus plantation.
Noticeable improvement in growth of the citrus trees which seemed to be retarded by the accumulation of mineral deposits on the roots. This was confirmed in an experiment I carried out on an ornamental bamboo plant growing in only water in a clear glass jar.
Carefree treated water clearly showed that mineral deposits was diminished where previously deposits were clearly visible on all the roots which greatly retarded growth of the plant.
Mineral deposits are no longer present in my water pipe system which previously would be dislodged and could clearly be seen while using watering hoses.
Showerheads, taps and sinks no longer have limescale. Showerheads no longer need unblocking or descaling.
Notable improvement efficiency is my solar water heater after clearing mineral deposits which had accumulated before purchase of Care free. · Water taste is much improved and we drink and happily bush teeth where it was avoided because of the unpleasant mineral taste.
Water much softer for washing cloths and bathing.
The swimming pool is now crystal clear all year round and algae build up is the thing of the past.
Many thanks your assistance in acquiring the Care free Conditioner." ~
"We conclude that it was beneficial to install Care-Free units to lessen the costly replacement of cylinders, anodes, and elements and it would be a real benefit to install a water conditioner on all residences within the Portland Water Board region"
Finally, we got it right! Mwangaza Jesuit Spirituality Centre is an institution of the Catholic Church that offers its facilities and various formation programmes to the church's personnel, mainly. It is located in a 40-acre plot in Karen, Nairobi. The Centre's borehole caters for the water needs of its 80 bedrooms, kitchen and laundry as well as its 3-acre big vegetable garden and orchard.
In brief, this is our story. Until earlier this year, we could not solve the problem of the hard water in the Centre's borehole. Naturally, this presented a constant challenge to the Centre's equipment, which had a shorter life service; to showers and water taps, which would visibly show the salt clusters in their respective outlets; let alone the drip irrigation system in our gardens, that offered a poor service given the salt clusters that accumulated in the drip's capillaries. The Centre could not afford the cost of a water filter of the capacity it needed. Then, we came across the Carefree Water Conditioner. After some technical inquiries and research about its possibilities - it looked too good to be true- as well as the Centre's needs, we realized that this piece of equipment was what we should look for. So, we decided to try it. After almost a year using it, we can say that this cost-affordable device changed the Centre's performance, indeed. As the electric field formed in the device breaks down salt clusters into simple salt molecules, the borehole's "hard water" comes out "softened". This is visibly seen in the absence of salt clusters that used to colour in white every outlet of the different equipment and drip irrigation capillaries. Most importantly, the Carefree Water Conditioner is also compliant with the soft water requirement of our new equipment, such as washing machines, ironers, and water heaters. Indeed, finally, we got it right!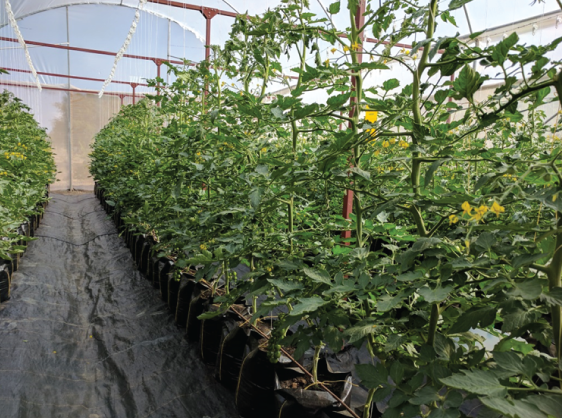 Tomatoes irrigated with borehole water using drippers which never get blocked.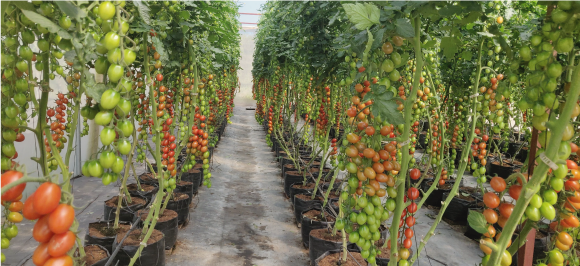 These tomatoes are grown in the Machakos area using borehole water irrigated through drip system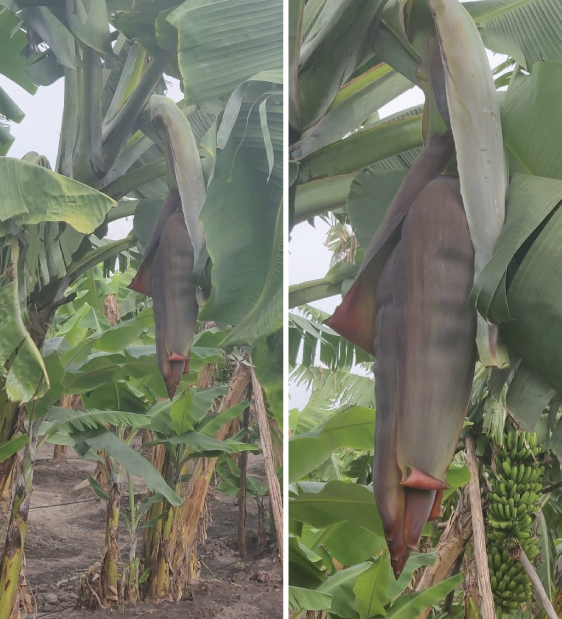 Bananas irrigated with borehole water through drippers which never get blocked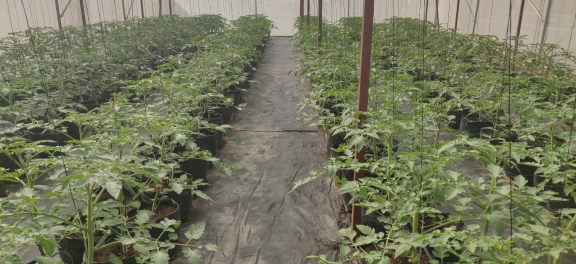 More tomatoes grown at Machakos using borehole water irrigated through drip irrigation system